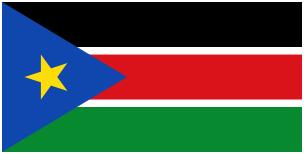 Black represents the black African people of South Sudan. White represents Sudan peace for which many lives have been lost. Red represents the blood of the gallant freedom and justice fighters who have been lost in the many years of conflict. Green represents agricultural potential exemplified by the fertile soil and rich equatorial vegetation adorning the South Sudan countryside. Blue represents the River Nile, which is the main source of life not only in South Sudan but also in (north) Sudan and all the way to Egypt. The Star – represents unity of the states of South Sudan. The flag, therefore, signifies one nation of black Africans united in the struggle to perpetuate peace and prosperity for all the people of South Sudan.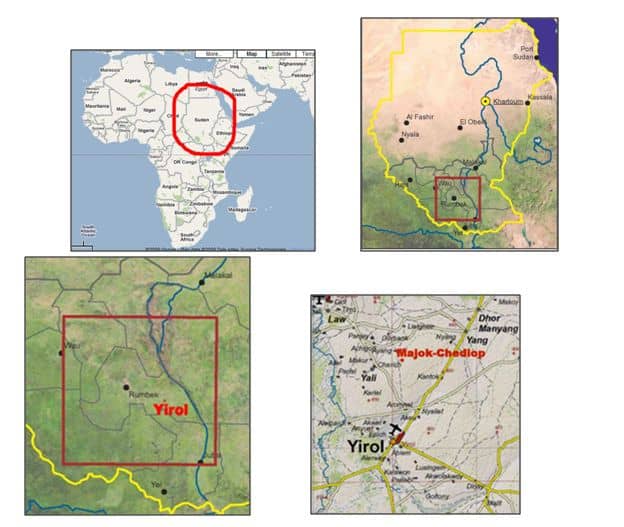 The Republic of South Sudan National Anthem
Oh God!
We praise and glorify you
For your grace on South Sudan
Land of great abundance
Uphold us united in peace and harmony.
Oh Motherland!
We rise raising flag with the guiding star
And sing songs of freedom with joy,
For justice, liberty and prosperity
Shall forevermore reign.
Oh great patriots!
Let us stand up in silence and respect
Saluting our Martyrs whose blood
Cemented our national foundation,
We vow to protect our nation.
Oh God, Bless South Sudan!
(Note:  Slight variations in capitalization, punctuation, and the second line of the second stanza are common among sources.)