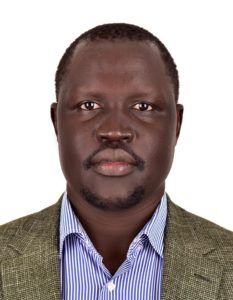 As part of cultural promotion and inspiration of the young aspiring wrestlers and education lovers, I would like to share my memories of the year 2003 and how I ended my career on demand by family as their desired to re-channeled me back to the path of education surpassed all my preferences.
Life in the rural areas is considered primitive but I always say the opposite. I may not be an expert in rural or towns matters but I can confidently say that I am a living witness to what transpires in towns and in rural setups, I can say with simplicity that I know both sides of the coin. I am a typical villager and also a very good town boy.
I can tell stories without exaggeration and more importantly, factually. While all these happened, they were not secrets. Public know them and readers here are only being told factual stories. There is no fiction here and if one arises, I will let you know.
I was a wrestler that was a pride of the society. The society had confidence in me and in return I had never disappointed them. My fans, clan and the entire Yirol were never for once deprived of the opportunity to celebrate, my source of resilience and persistence are the people I represented. I become even more powerful when asked to stand in for others. If there were to be inter-communal wrestling competitions like the current heavy wrestling matches in Juba today, I would have always been the choice of the team coaches.
Not to bore you with the explanation on my firmness, I would like to walk you through the Competitive Matches of the terminal section of my wrestling career but this piece will narrate only one hot competition that was conducted in Yirol town in January 2003.
The competition was informed by the emergence of Pandit Amuom aka Akaal and his team of versatile youth and the desire of Maluach Akolkuoi to challenge him. I was too interested in the same. When the time for the competition ripened, different coaches organized their teams.
Few of my youth and I who came from Ciec land were teamed up with Luarioi, a section of Luac and the lead wrestlers on our side were late strongman Maluach Akolkuoi Anhiem aka Anuaak, Sunday de John aka Mageer/Kunyanyar, Atheetdit, popularly known as Akeecraan, Kuaideel and our youth of known pliability, among whom were a tank-like tough youngster, Makur Telar aka Agok Angeei, Mayom Makuach and the ruthless Kacueu Aloony among several others. Our opponents were led by Pandit Amuom aka Akaal, Abethou Majok, Maguong Malith and Makeen and their youth including dangerous Tut-Liel, Chiengthaar Johou and Mangar Marial aka Kediel. The said section of our opponents wasn't only Akot, they were a myriad of sections just like on our side. Jielek, other sections of Luac, particularly the Rialkuei lineage and that is why you can see a mention of youth from Pan-Angony, basically Chieng-Ring, Pirpiu, Kuol and Yol among several others.
This competition was a result of curiosity on my side as news of emergence of a new energy puzzled me. We were informed at Cirkou that Yirol town was captured by a new team of wrestlers from Akot Section.
This news was leaked in one of the highly charged conversations that usually happens during the afternoon hours of the day. We were seated under a tree at the Kraal of Makuei Wel Alier at Akot Cattle camp listening to one Aparaat Anuong telling us his funny stories. This was when we returned from Riit Ayur cattle camp with Loi Makuak Barec where we went for a wrestling competition and when we both had wrestled off one Anai and Ketem Dhieu respectively.
This news was carried to us by a man who came from the village upon questioning by our senior brothers on what was transpiring on the other side of Yirol. Although his narration of matters that transpired was lengthy, the news of the emergence of a totally unknown but robust team was interesting and catchy.
He went on to explain that all matters were well but that a group of wrestlers from Akot, a section of Atuot who are the natives of Lual-Karbeu, mainly Geng-geng and its environ has conquered the vicinity of Yirol town and that by the time he left Yirol, nobody had dared to confront them at the important dancing and wrestling Field named after the owner, popular Akutei Muokjok.
That the said new men were under the strong wings of Akaal and Abethou. He went on further to explicate that trial by some youth from Ajak subsection of Ciec namely Bol Beny Til once a man to reckon with in the wrestling field, Adegong Wel and Thiep Dhiacic aka Malieklai among others were rendered futile by the said men and that one powerful gentleman from Achook subsection of Apaak clan called Kot Maker was the toughest challenger that had faced Akaal but he defeated him on the spot.
This profound justifications sent chills down my spine, I knew Kot as a wrestler of the highest class who had never fallen in any wrestling confrontation for years. His expressions were firm and if true, then something amidst that needed be considered as a matter of urgency was budding.
His explanation and believe in the strength of the said men was complete and denigrating to me because he even trampled on me by expressing without shame and to the extent of reaching a conclusion that the men he was describing were of unbeatable characteristics and that even the highly acclaimed Sunday, Matueny or Bol Adut cannot be impactful in front of them.
His statement that was directed at me and others of known prowess in the wrestling arena all over Yirol and Bor was considered derogatory as it was laughed off by most of the on-Wrestlers around who knew what we were capable of doing and particularly Matueny and Bol who had engraved their names with wonderful wins across Yirol but it was later revisited by Matueny Butic and was confirmed to be true in that the persons he mentioned were indeed demolished by the said team.
I had reservation in believing him or rejecting his claims in totality. First, nothing was impossible and unworthy of achieving by any section of Yirol, people of Yirol are able and so there was no section known for weakness and also, my grandmother Ayor Mayen who is from Akot section claims my strength as that which I inherited from her lineage and particularly from her beloved brother Achuoth Mayen who was popularly known as Anyueth-cin. That my being left-handed, medium height and size and with thin hands was truly a reflection of what Achuoth her brother was and that the only difference was that I wasn't well-built like.
These descriptions were persistent in the tongues of her relatives including Ipan Ayel aka Maduk her auntie and her sister Nyandit Mayen and so I was aware that something extra-ordinary can emerge from anywhere and this time from Akot since once unbeatable Achuoth was their product.
The memories of the man's explanation were grounded in our minds although we treated that for sometime as mere hearsays in that we knew the strongest wrestlers from Atuot section of that time who could have given this said new team the hardest task possible. We knew the great Pulaguek, Maluach Akolkuoi, Maluach Mathon Dhaal Nguec, Mapaap, Hela among others that wouldn't allow a newly emerging wrestling team to conquer any part.
We were also aware that it was at best a very rare occurrence to be unbeaten in Yirol. When you emerge, you meet the toughest forces that can either harden you or crush you. Those who underwent the test of time were in abundance but at least they knew the hurdles they had to overcome. We were aware that even Ciec wrestlers among whom was Kooch Aleeth Anin the Greatest Wrestler of all times could have moved in to see the new force or even crushed it.
The news and particularly the part that denigrated me, rendered me restless. I needed to be there and see the force. Cirkou was far and I had grounded my bicycle in Lang-Matot under the care of Mama Akeer. I was correspondingly hesitant on what would happen if I go to Yirol town alone, I was torn apart. If I go alone, I would be leaving behind a formidable team that has been indomitable for years.
With me usually are strong gentlemen namely Mayor Makur aka Maleek, Marial Abethou Adhieu aka Maluou, Maluak Atem Wel, Awakou Alier, Lonyjok Adut Atuot, Loi Makuak Barec, Apiu Dhieu aka Chui Aween and seniors that confer guidance to us the likes of Matueny Butic, Mabor Dhieu Anyieth and Makuei Wel Alier.
I was not worried about my match in case I go alone. My worry was revolving around the impact that we could create if we go as a team and the lasting impression. While all these thoughts were ringing in my mind, I concluded that it was impossible to go with a team and the reasons for this impossibility were numerous but of note was that it was already becoming summer as the winter was fading away.
Summer time is a time when no any youth of sound mind from Cirkou would accept to move away because it is the time when things usually become sweeter, it is such time when families referred to as Nioop including beautiful young ladies begin to move to the cattle camps. Youth love this so much. It involves the availability of salaries. Therefore, no youth will accept being swayed by any force. Also, during such times it is usually hot and it is not a good time to go far especially when one has no means of transportation and also most cattle camps are grouped together and cows always get mixed up in the grazing land and therefore watchfulness and continuous search for lost cows becomes a necessity.
I convinced myself that the matter now rests with me. I have the means, I am a residence of Yirol town and I was also due for a return to school that year as plans were already in place including cows to sell for the school fees under the care of my cousin Akuch Ater Reech who was already in Kalthok and was expected for a return with necessary funds for my journey. I determined to travel to Yirol and then make an impact and leave my fans, uncles, relatives and the entire Ciec or at least Ador community with sweet memories. I was determined to despise the new force in front of all and leave behind a lasting memory.
I slept but had to travel before dawn to avoid the scorching heat of the sun, this was when I informed Matueny, Makuei and my junior siblings, Achol Dhieu and Nyandieng de John Along that I was going to Yirol via Lang-Matot where my bicycle was and a return that summer wasn't a guarantee.
My sister was in tears because she knew we were a unique pair that was only beginning to win the admiration of the society. She knew nobody was going to give her the courtesies she was enjoying when I was around given our love and care for each other and that she was projected as a person to depend on by most girls and I was her greatest protector. She was my top fan and leaving her behind was only but loneliness.
Of course, material-wise, we had no worries, we are children of a Commander now referred to as General. We also have well-established family structure that provides everything and cows were not much of a problem to us and I was employed as a Community Development Worker (CDW) for Bahr El Gazal Youth Development Agency (BYDA) and was earning a salary of over $90 by that time. I can corroborate that my sister was one of the well-dressed young girls of those days because in her cabinet were always the best clothes including plenty of Tibera, a colorful kind of sheet or Lawa among other clothes of those days. She was later married with plenty of cows and some of which elevated my competition later.
While my grandmother, auntie and uncles were sleepless due to my absence in school, our mothers, mainly Achok Atuot and Ayor Manyang who were based in Kenya were instrumental in that I must not waste time on practicing pleasures that would last, if very long, for only one decade.
I wept uncontrollably too because my siblings that I was closer to and that I was molding into responsible adults with local achievements were being abandoned. My younger cousin but biologically a brother was also devastated, he was having people to look up to but my care for him was exceptional in that I was molding him into a wrestler of high caliber which he later became. It was a mess. My other mothers, Nyidhuor Amut Nyier the flag bearer who doubles as the Queen designate for my care didn't believe I was going away, Nyelueth Maker, Nyanyiik Mangok Kom, Adol Achiek Rong and Aguer Awan Majok were all stunned but I had to leave and I did.
I latter arrived in Yirol on Wednesday, Wrestling was scheduled for Friday down to Sunday. I could see several youth in town. I visited Adegong Wel and Malieklai at their camping site, that was the house of Zande Chuor. I toured the places of my knowledge and I went home at Burtiit to see my grandmother Ayor Mayen and my uncle's wife Ayen Alier and children and I later went to Aleerwei my bigger base.
My mother Athieng James Mamol and Akubak Maker the wife of Lueth Weljang were in waiting, they are known for utmost care. They prepared all that can befit my team in terms of feeding, little Akol Maker was too providing my team with water for showering. We have all we needed including plenty of meat as goats were becoming victims.  I was in the comfort of my home, I was camping there now with my men. The group of Akaal was not far from where I was, they are relatives of Majak Alawei and so majority of them were in his house. I cycled to their base and since I was just a cyclist, they didn't notice.
I visited my cute future wife, a lady whose name I withhold here but that was nearly betrothed to me. She was very young but I knew her industriousness. I whispered into her ear the need to have water during wrestling and that my family will bring a jug full of water and when I would be escorted to the wrestling field she had to come closer and if she sees that all those who took me to the field have returned to their sitting points and when I have been left alone before I moved to my match, and while kneeling or standing in the middle of the field she had to emerge and hand the jug over to me. She doesn't have to wait, because I will just throw that jug away and then move to the point.
On a Friday morning, a team headed by Maluach Akolkuoi came from Panekar, well equipped with all their wrestling attires, and a drum of high pitched sound. I also left Aleerwei with my team and we met at what is now known as Akutei Muokjok lodge. We had a warm up there and then sat to converse on what the matters would be.
Adut Pudo was the coach or Amedok and he was really excited on seeing me. That was the man who brought me up and who together with several other gentlemen from Luarioi had taught me the art of wrestling. I was his boy. He knew my capacities as he told me not to be defeated during my boyhood time and I honored his orders, he knew what I had become. When they initiated me into adulthood in Thep cattle camp, I had to leave for our cattle camp.
He was the one responsible for all our cows. We were under his care including the family of my uncle Makeny Icut the father of Abang Marial. Abang is a junior brother of Abhor. Abang was born in my watch and I had to always bringing water to his mother when she just delivered and milked cows for her as well. His mother is called Ajak who is also known as Nyachiek although she is one of the tallest women that I know. I wish she gave her height to Abang like she did to Abhor, nobody would be daring to touch Abang because he would have been a tough giant.
One hour to time of commencement of the wrestling, Maluach Akolkuoi, Kuaideel, Nyanayiel Rong Dier and I were put on the army jeep. We were slowly driven around town by one Madek. The matters were heating up. Our opponents too were coming to the closer destination where they usually gather to then move as a group.
We eventually came to the field, danced briefly for a warm up and then went and sat on our side of the field with our backs facing Lake Yirol and facing our opponents on the side of the police. The crowd was already mammoth and was still swelling. I could see the then Commissioner, Lt. Col. Rin Tueny Mabor on top of the car together with the then 2nd Lt. Makur Magak and others. The then Lt. Col. Makur Kulang who was commanding the brigade in Yirol and his then deputy Major Makeny Makur were also standing at the closer vicinity.
Gentlemen such as Ring Ring from Twi Mayardit but a Concern Worldwide Employee and my ardent fan, an Indian man Krishnan Ramasamy, the Concern Worldwide Project Manager were also available. Several of my colleagues were around too. I could see the strongest man in Yirol's history, Yoc Mading Alaat aka Kalungga coming towards me, he loved me. I was one of his favorite boys especially when we used to have football tournaments and he used to support my team, the Green Stars and even donate money to us. On many counts he bought us super dip juice of different flavors. He was telling me that if I were to win, he would lift me to his shoulders. I agreed and assured him of no disappointment.
After a short while, our opponents came to the field, had a warm up dance and then went to their side and sat comfortably while many other groups were flocking in. I was seated near Anuaak who was on my right hand side and Akeecraan on my left. We were talking a little bit with Akeecraan as he was advising me not to be surprised by my opponent and that I must not cease attacking my opponent until the end of the game. He was telling me to attack my opponent like I did in Wun-Koot cattle camp when I ceaselessly attacked the toughest Makur Wut.
Now, things were starting, our opponents were tough mind-gamers, they opted to bring to the pitch a gentleman of multiple abilities, long standing history of no defeat, gigantic stature and bubbling support, in the pitch with such a description was Mangar Marial aka Kediel, I knew him well, he was one of my pupils at Holy Cross Primary School before he returned to the cattle camp.
He has been very destructive to youngsters, he is a look-alike of Choc Ajuong. Many people thought I would be taken to him including Kuaideel, one Machony Convoy needed to go and faced him, but Adut Pudo leaned towards Maluach and I and asked for the right match, I told him quickly that Makur Telar aka Agok Angeei would finish the nonsense without wasting time.
Agok Angeei came to my mind because he is one of the youth that never succumbs to any pressure. I knew his ability including a virtue of acclimatization and can humiliate opponents in huge gatherings. I knew his recent form, he disarmed Chiengthaar Johou Lonh-Amuor at Aruau in my watch and Chiengthaar was with me at Cirkou for long without a single defeat.
Agok is a short gentleman, build to the satisfaction of the creator and if he were to be an animal, he would be a lion that would attack not only strong buffalos but elephants as well and in the pitch was an elephant in the person of Mangar Marial meant to intimidate us and possibly disarm us mentality, perhaps by defeating our starter to perhaps a complete unconsciousness. He was a guaranteed and assured winner.
I encouraged Adut Pudo through gestures not to change his mind on Agok. He did that Agok was asked to dress in his best style, he put on his attire, smeared himself with the ashes from the cow dung, put his Ostrich Feather in his rubber bangles on his right arm and then walked to the pitch majestically. Had few jumps and knelt on one knee. By doing that, things were going to be uneasy for whoever comes his way.
I saw fear written on the faces of audiences, especially the ones on our side. Agok is a look-alike of Akeecraan and Akeecraan has the trust of entire Ador. He never fails. He asked me whether Agok was going to ward off the intimidation. I told him that the win was ours. Agok hate draws, he is unpredictable. Lover of huge opponents and tactical in all matters because he instinct is always sharp. This is a young man from my camp. If I tell you that this thing will happen, take it serious.
They were then allowed to lock-on, Mangar came with a lot of pride. He leaned while facing Agok and then walked backwards and jumped and then came in, Agok wasn't hesitant, he just hit him at the neck with the right hand, and the big man was opened up, Agok was already inside his right axilla and Mangar was lifted to the height of Agok and put down like a big pot from Agoumok and the little man sat on his chest like monkey's infant. Things were sweet on our side and the opponents were sweating on who to release next.
As if that was not enough, the opponents chose among their youth carefully and they brought in another gentleman whose name I cannot memorize well, but he was repeated called Theel.
On our side, Kacueu Aloony was given the opportunity to tackle this Theel another gentleman of intimidating physique but this Kacueu comes from Paguok subsection of Liith clan of Kuanydit. He was a townies that was not school going and was associated with Gen. Tokmac Chanuong. Kacueu was a Monster. I knew him well too and Adut Pudo saw him few days before I came, I was told he nearly defeated Abolic Gai Nhial who was referred to as Atui.
Abolic was a no-go-zone kind of wrestler from Rier sub-clan of Luac and anybody that poses a threat to such a rumbling powerhouse, would then be regarded as a person of high authority up the wrestling ladder. Kacueu was now given the opportunity having convinced the coaching team in his previous match.
He conducted few drills and was a little excited given the rare chance he acquired through his previous dishonor of a wrestler who has established fame. When they rammed with Theel, I didn't pay attention and was unable to see what Kacueu did, I was later told that he lifted him like a bag of cement and threw him away at the blink of an eye. It was unbelievable, the matter was over as he was dancing on Kalungaa's shoulders.
Our opponents were already two down and this seemed to have angered them, they brought in one Dhaal Ayuith, on our side was Kuaideel. The two were a good match but Kuaideel was rather muscular that Ayuith. People told me that Ayuith never leaves the leg. That when he picks one, and even if one was to be tired to a tree, if would uproot it. I doubted this because I also had trust vested in Kuaideel who once wrestled with strong Mayor Makur and was able to show some wonderful vibes of a true wrestler that cannot be tempered with if one was not prepared. When they were allowed to act, Ayuith uplifted Kuaideel with his strong right leg so high so that no control was established by Kuaideel and I could only hear the roar of the crowd and he was thrown down by the back.
There was excitement on the side of our challengers, they pulled one back. It was a well-documented trigger, but now the next man was Akaal himself, songs were sang, he borrowed one from an Aliab singer, the song was Alanh-Ayaang Anong Meeya Cit Ken Kooc Peen (Leadership or lead in wrestling is salaried like town leaders are salaried- This is just a literal translation and Dinka keyboard isn't in my disposal currently).
After the heated adoration, he surfaced from the crowd with two of his best men. Ladies of varying height surrounded him. He was confident, unafraid and huge. He was flexing his muscles and his Ostrich feather (Nok) was just another tuning as it calls for its own admiration. Akaal is truly a good looking gentleman. His surrounded was generating warmth, and fear was inflicted on our audiences.
The men he was with were Abethou Majok who later became a Chief, second to Sultan Akok Aweer Mabor and I learned he was mistakenly slain two years ago and the other one was Makeen from Herrial clan of Luac section. While they were tantalizing the crowd with their good looks, strength and nice songs, we were being readied as well.
Anuaak and I were the other most feared beasts of the land. We were too getting the best out of the crowd as the crowd cheered us on. Our leopards skins, Ostrich feathers (Nak) and the type of ladies that escorted us to the wrestling arena were at another level. We were moving to the amusement of the crowd. Our jumps were commensurate with those of our challengers but we never opted to mimic them as we have several styles that they could have not thought of.
Now, the work of Adut Pudo was getting seamless. His best artilleries were being paraded and his confidence in us had never been questionable. We were moved to the wrestling ground and on this process, we jumped only on a few strides and we knelt facing our own side. This action was a bravura depicting of our highest level of defiance. The crowd was getting mesmerized as I was pulled backwards and Anuaak released because on the opposite was Akaal ready to confront any of us.
Then, Anuaak went closer to him and made a gesture signifying confrontation but that was only a faking. He came back and wave at the crowd, that was picked by the men with graphic memories, the renowned singers of Yirol namely Majok Dedhor Mayen, Maluach Tholhok aka Tiorkou, Kuath-edot, and Malual Awuoi popularly known as Yecu-Awuoi and many others, the waving was converted into a song that gave Anuaak a superimposed masculinity and he went like a blind man and grabbed the left lethal leg of Akaal.
Akaal was known for kicking people off his leg and for use of a deadly style, the one we locally calls Alung in Atuot and Atiir in Ciec and Akoot in Bor, I will have to know how Mundari calls it. (Note, I know a little of Mundari as I was taught by Jamal and Nyangol Jok Kurun few years back augmenting lessons from Hon. Chien Ali my boyhood friend, however, this has taken toll of me and I can't use it now).
Kicking off a monster of Akolkoi's stature or use of Alung on him were distant plans, Akaal couldn't apply any of the two in his stocking, he rather thought of steadying himself first, which was too late as Anuaak was raising the said leg even higher and Akaal was let loose to hit the ground with his two hands and one knee. The game was over, Anuaak ran back like a hunter that has run out of bullets and that who, after that depletion met a charging lioness.
He was raised higher by the strongmen on our side. After all, the pouring of ladies from our side into the pitch was enough, a message that Anuaak has completed the task. Songs were sang and for a significant time, dancing was in place. Akaal has fallen for the first time since he commenced his unblemished career. The news was going spreading like a wildfire. Euphoria got the best of our side.
The next big thing must happen, Abethou was being equipped in order to occupy the next space. People were even murmuring by mentioning my name. They even went as far as doubting my ability to accomplish the task. Their fears were grounded on the fact that, the next man in line on our opponents' side had handled Adegong Wel in a manner so disrespectful that he left him with wounds. He picked Adegong on one leg and threw him backwards just like what Thon Mayen did to Aropic Wol aka Manik recently in Juba and Adegong wasn't any lucky, he was thrown on a hard ground leading to numerous wounds on his elbows and knees.
I could see fear written on the faces of the intimidated audiences. I didn't care about that. My big fans, among whom were Commissioner Rin Tueny Mabor, Makur Kulang Liei and Krishnan were even coming closer, that was telling of the trust bestowed upon me.
I was now put in the center of standing crowd to cover me. Adut Pudo asked me whether I was shaken? I told him to allow me to complete the job real quick. I don't get shaken. I felt like if Matueny was around, nobody would dare say nonsense in my name.
I was a ravenous wrestler with accomplishment of varying wavelengths and I do not know whether a mere human being would be a reason why I would be probed like a coward. I have all the required abilities. I can sprint or do a marathon depending on the skills of my opponent. Given the description of Abethou, all plans were in place as my conscience was telling me to allow this man take any of my legs.
Let him chose which leg he would go with and he will witness the deadly response. In my Arsenal were skills enough to evade any danger and offend with liberty. Adut Pudo prodded  the crowd backwards and I was taken to the center of the pitch, I ran to the left side of the wrestling arena independent of anybody's accompaniment, and then right, then knelt will facing my side and my lady came with water as we discussed earlier. I drank the water and then threw away the jug.
I moved few meters backwards and my match came in like he was a ram trying to log-on. I failed him in his plan by standing unprepared. He stood near me and I started the confrontation. I was betrayed by those who knew me and my styles as he was leaked this vital information and he later confess this to me in our conversation few days after the match. He was told not to make a mistake of lifting any of my legs and that if he doesn't catch any of my hands, he will be in trouble.
I stood straight and with my right leg in front of him but he didn't have guts to take it. Instead he needed my right hand, I gave it to him, he caught it and I unfolded the whole thing while inserting my right arm between his thighs, he jumped off and I was already wounded.
If you had for once seen a hot metal on a pair of tongs, then know that Abethou can be harder than that. Whichever part of my body that he puts his hand on, was becoming wounded. Like a buffalo, I endured. He did the same to my left hand and I managed to undo whatever he was doing by countering his plans.
He eventually grabbed my right leg and when he was trying to straighten up, I uprooted him quickly with my style of wrestling referred as Yup, and then wrapped myself around his waist like a lion on Buffalo's neck. When he was proving to be resilient, I pulled him down and then uplifted him with my back and felt him to the ground. Oh! The crowd roared in awe and I was on Kalungaa's shoulders as songs were being sang and dancing was all over. The fans were excited. Of all the tussles, my Matar clad with jot had worked so well that Abethou who inflicted wounds all over my body was in pain. I was happy too. I made my fans happy. They loved my ability. They find joy in my deeds. The impression on that day has not changed.
The wresting didn't just end here, in the next session, what transpired will be narrated.
By Dr. Sunday de John